Newsletter February 2018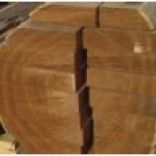 Dear Participant,
There have been many questions among with equally many rumors regarding Reforestation Group International (RGI) SA and what happened after the termination of the cooperation with the sales companies in December 2014 namely with Teakwood International BV, Teakwood Belgium Bvba and Teakwood Consult Bvba. Let me hereby explain the history and current status of RGI and your investment;
- RGI decided to terminate the contract with the sales offices due to obvious reasons of no further expansion of new farms and therefor no more investment products/lots to sell, the market situation being far from favorable with no increment of prices (actually on the contrary, the prices were showing a downward trend) and the USD exchange never came back to the earlier level as it was before the economic crises. There was also an explosive growth of teak plantations worldwide which of course also contributed and caused these negative price developments.


- RGI continued with the maintenance and all the operational tasks as we are dedicated to do at our utmost best way, we still do, and we will continue to do so till the last farm/contract has been fulfilled in the best way possible according to the situations given us.
- Climate situation, with all its extraordinary weather conditions, such as for example hurricane Otto and other unusual heavy storms has caused us problems that resulted in some early harvests and beside of the already low expectations the physical losses caused us all even lower outcome.
- We have paid out final outcome from the farms Monte Verde I, Monte Verde II, Vasconia, Amparo, Cristo Rey and are about 75% ready with payments of Olger, Mairena and Monte Verde IV (Arco Iris). The Parque farm is being under harvest this and the next year. The farms not mentioned are not for harvest yet.
- IMPORTANT
Many of our clients has been contacted by other companies, for example one named PharmaLead and have been told that "RGI doesn't exist anymore and that you have lost all your money". This is not true and your contract with RGI cannot be transferred or taken over by anyone without mutual agreement between you and RGI, RGI will only do payouts to you as participant!
All information has been published on our website and can be found under the column NEWS. Our website www.rgisa.com is our main communication forum and we also read and respond to emails although there can be some significant timeframe for answering due to the high amount of daily emails coming in.
On behalf of Reforestation Group International, RGI S.A., thank you for your understanding.
Best regards,
RGI SA
Click here to download the Newsletter February 2018 here