7-8-'15 BELANGRIJK BERICHT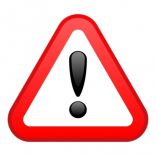 RGI SA heeft kennis genomen van een anonieme en ongeoorloofde communicatie, via e-mail, met een aantal van haar participanten op de Belgische markt.
Met betrekking tot die communicatie RGI SA wil de volgende benadrukken:
1. De verwezen anonieme communicatie is een frauduleus gebruik, en niet geautoriseerd door RGI SA, van de e-mail adressen in de database van de participanten, en daarom behoudt RGI SA zich het recht voor om eventuele juridische stappen te ondernemen tegen deze persoon of personen die dergelijke onregelmatig gebruik van die informatie hebben gebruikt;

2. Het is RGI SA onbekend hoe een extern person of personen in staat is/zijn geweest om de toegang te krijgen tot de e-mail adressen van sommige van haar participanten, hiervoor heeft RGI SA geen toestemming gegeven voor een dergelijk onrechtmatig gebruik;

3. RGI SA zal elke medewerking op prijs stellen om de persoon of personen te identificeren die onrechtmatig toegang hebben gekregen tot en misbruik van de e-mailadressen van sommige deelnemers gemaakt. Het is een wederzijds belang van RGI SA en haar participanten om alle communicatie in de database vertrouwelijk te houden te houden;

4. RGI SA wil haar beleid benadrukken om de participanten voortdurend op de hoogte houden van de status van hun teak investering;

5. In onze brieven van 31 december 2014 en 18 juni 2015, geplaatst op onze webpagina (www.rgisa.com), heeft RGI SA de participanten in kennis gesteld van haar besluit om de samenwerking, als laatste actieve teakaanbieder van teak investeringen, en daarmee de verkoop activiteiten te beëindigen. Graag verwijzen wij dan ook naar de hierboven gerefereerde brieven;

6. Het beëindigen van de sales activiteiten sinds 17 december 2014 heeft geen invloed op de teak projecten in Costa Rica en het onderhoud van de plantages is voortgezet en zal normal doorgaan. Daarom zal bij elke commerciële dunning en eindkap van de plantages de participant op de hoogte worden gehouden, alles volgens, en met strikte inachtneming van de participatie contracten, getekend tussen RGI SA en de participanten. Deze contracten regelen de exclusieve commerciële relatie tussen RGI SA en haar participanten met betrekking tot de teak investeringen en geen enkele andere partij heeft rechten of verplichtingen met betrekking tot deze investering;

7. Elke officiële communicatie van RGI SA naar of met haar participanten zullen uitsluitend worden gedaan door middel van ons e-mail adres: info@rgisa.com;

8. Het goede nieuws: de teakbomen zijn in een goede vorm en groeien goed en RGI SA blijft zichzelf verbeteren. Het onderhouden van de plantages en - wanneer de plantage oud genoeg is – de bomen zal kappen en het teak verkopen voor ons wederzijds voordeel.
Met vriendelijke groet,

Reforestation Group International SA
Santa Rosa, Costa Rica