8-7-'15 IMPORTANT NEWSFLASH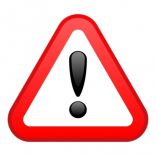 RGI SA has acknowledged of an anonymous and unauthorized communication, via e-mail, to some of its participants in the Belgium market.
In regards to that communication, RGI SA wants to highlight the following:

1. The referred anonymous communication is a fraudulent use, and not authorized by RGI SA, of the e-mail addresses contained in the database of participants, and therefore RGI SA reserves its right to take any legal action that might correspond against the person or persons who have done such irregular use of that information;

2. RGI SA is unknown of the fact that external person or persons have been able to have access to the e-mail addresses of some of its participant´s, but in any case RGI SA has not authorized for such irregular use;

3. RGI SA will appreciate any collaboration to identify the person or persons that might have irregularly access and misused of the e-mail addresses of some participants. It is the mutual interest of RGI SA and its participants to keep confidentiality of the communication information contained in its database;

4. RGI SA wishes to reiterate its policy of keeping constantly informed its participants of the status of their teak investment;

5. In our letters of December 31st 2014 and June 18th 2015, published in our web page (www.rgisa.com), RGI SA informed of its decision to terminate the cooperation as last active provider of teak investments and thereby its sales activities. Please be referred to the above-mentioned letter;

6. Ending the sales activities since December 17st, 2014 has not affected to the teak projects in Costa Rica and the maintenance of the plantations has continued and will continue as normal. Therefore, any commercial thinning and final felling of the plantations will automatically be notified to its corresponding beneficiary, everything according and with strict respect to the participation contracts signed between RGI SA and the participants. Such contracts regulates the exclusively commercial relationship between RGI SA and its participants in regards to the teak investments and no other party has rights or obligations regarding such investment;

7. Any official communication of RGI SA to or with its participants will be done through its e-mail address: info@rgisa.com;

8. The good news: the teak trees are in a good shape and growing well and RGI SA remains working on its own. Maintaining the plantations and - when the plantation is old enough – will cut and sell the teak for our mutual benefit.
With regards,

Reforestation Group International SA
Santa Rosa, Costa Rica